Grid of Records
The Grid of Records contains the most important data accumulated and entered into the system during the archival workflow. In this chapter you can find all the general operations related to the grid (the screenshot used for the examples were taken from the Accession module, so that the examples could be differ, but the functionality and the operations conducted by the user are always the same.)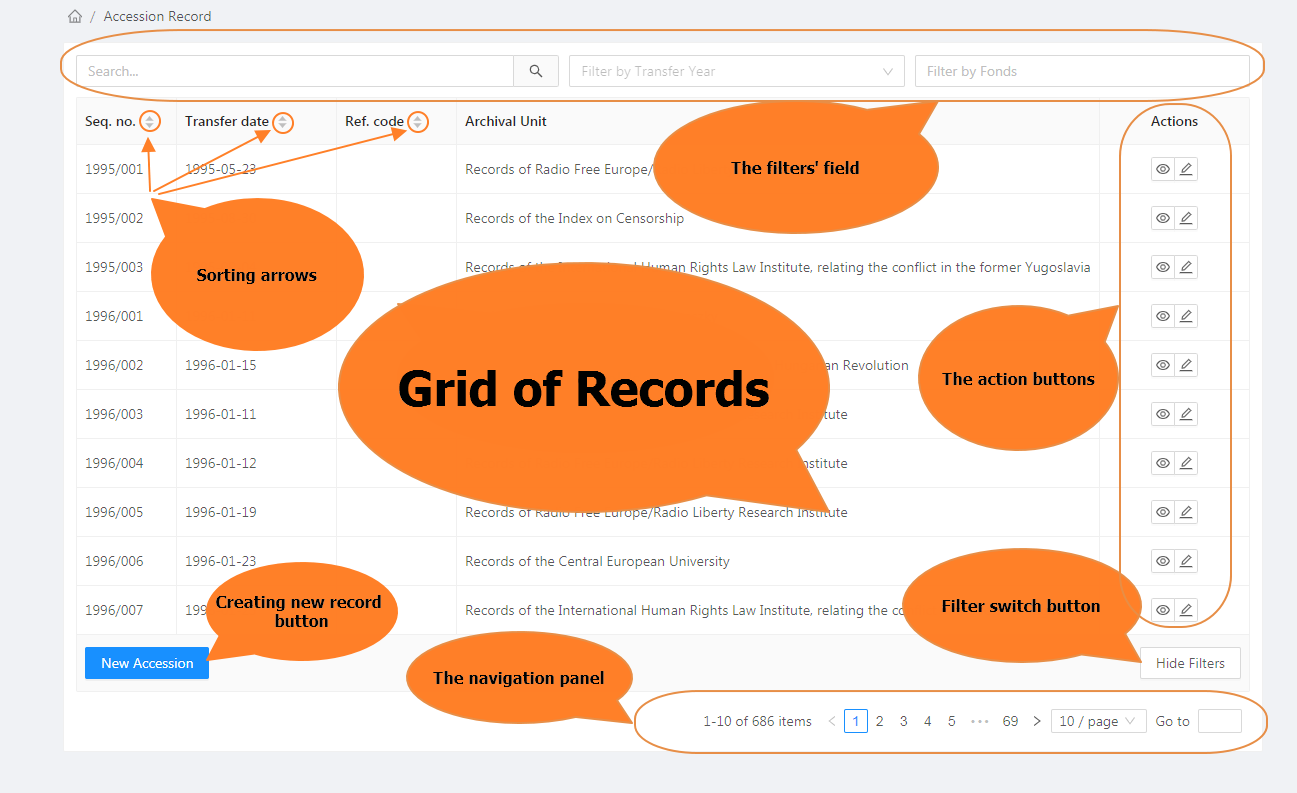 The data related to archived materials consist a grid, in which you can see and modify the already existing records or create new ones:
Use Filters to narrow dowm the hit set.
Create New Record by clicking the New Accession/Fonds/ISAAR-CPF/Container Button.
Use The Navigation Panel to to find and see the appropriate pages of records.
Use The Action Buttons to modify or view the record directly from the grid.
---
Written by Leposa Balázs on Monday August 31, 2020 - updated on Monday February 1, 2021