Lists
Authority and controlled lists related to the metadata fields of AMS records can be managed in the Lists module. In order to maintain the entities and their relations easily and transparently, you can search, see and edit entities being already saved to the database during the procession work: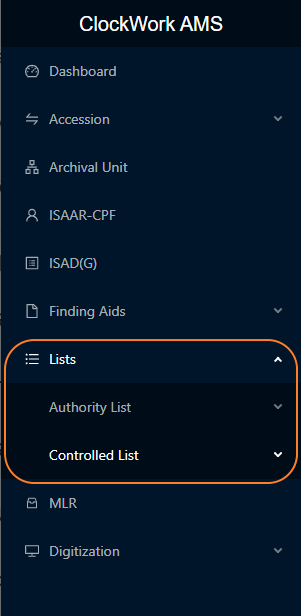 Two types of Lists are available in this module:
Authority List: A defined set of data that act like standalone entities (like People, Organisations). They can have their own set of metadata (like the place of birth, geo coordinates, etc.) and they can also be linked to different data registers (VIAF, Wikipedia, Library of Congress subject headings).
Controlled List: Pre-defined set of data. It provides a controlled vocabulary for select boxes, and multi-select boxes, where free data entry is not allowed.
---
Written by Leposa Balázs on Monday August 31, 2020 - updated on Friday February 17, 2023