Archival Management System User Guide
Getting Started
This section provides basic information for the users of the Archival Management System (AMS) about what they will need to know before starting to use it.
What is the AMS?
The AMS is the Blinken OSA's internal archival metadata management system where all of the archival descriptions are created and stored. The AMS is also the system from which all of the archival descriptions and Finding Aids are published in OSA's catalog.
This is the user-facing interface through which cataloguers can access OSA's published and non-published metadata records. The catalog lists the archival and library descriptions. The catalog also displays results to queries (searches).
Each piece of metadata entered into the AMS will be a potential access point for the researchers to different archival units.
What do you need to begin producing metadata descriptions in the AMS?
AMS username and password. To obtain these credentials please see the IT Services team
This Catalog Manual. Be familiar with Chapters 1 and 2 and the relevant appendices. For more information on how to use this manual contact senior OSA staff. Additionally, to become familiar with the way the metadata needs to be formatted, please check Appendix C, the AMS Metadata Style Guide.
Training provided by the experienced OSA staff. New staff members and interns will be eligible to process records and describe them following training.
The AMS is available at the following address: https://ams.osaarchivum.org/
As the language of most of the material to be archived is not English, it is often justified to describe the documents in their original language.
Read more on Languages and Multilingualism.
Read more on OSA's Language Policy.
Read more on Transliteration Policy.
The main elements of AMS are (see picture below) the following: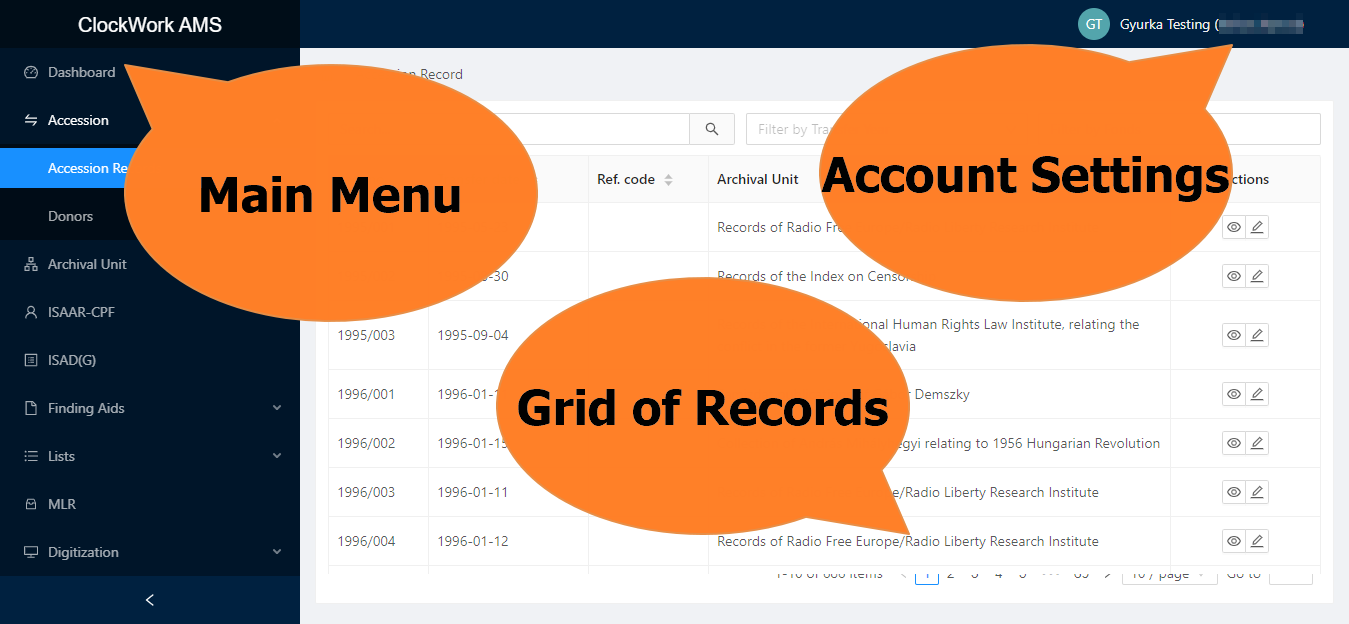 ---
Written by Emily Hanlon on Tuesday April 12, 2016 - updated on Tuesday February 21, 2023