Creating New Records
A new record can be created by clicking the New Accession, New Donors, New Fonds, etc button.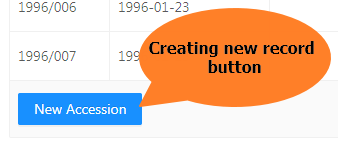 The new screen contains the fields of the appropriate forms.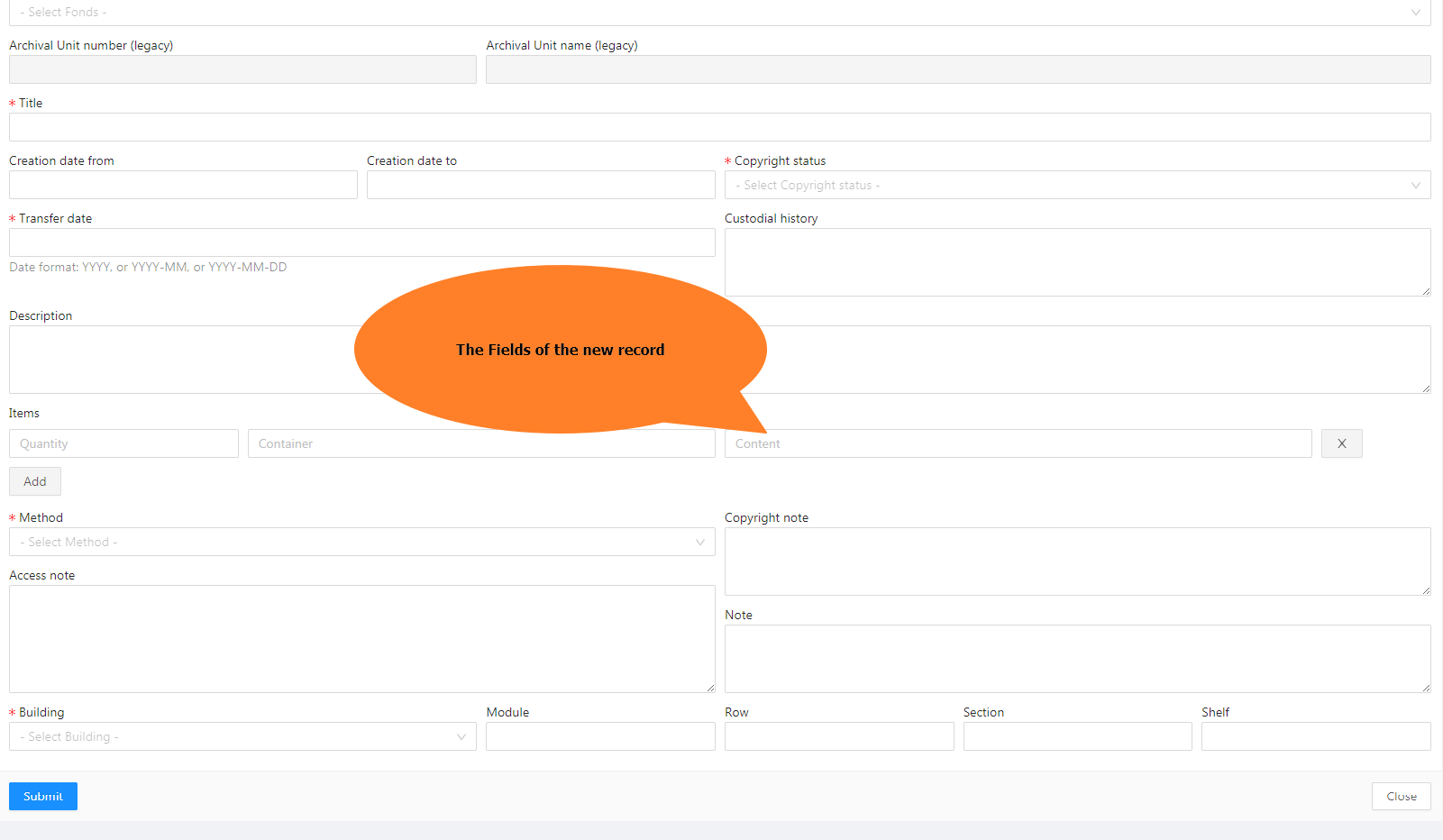 The mandatory fields are signed with red stars.
After completing the mandatory fields the new record can be saved by clicking the Submit button.
---
Written by Leposa Balázs on Monday August 31, 2020 - updated on Friday March 3, 2023