Table View
The Table View is designed to see the records in a spreadsheet:

In Table View mode all the cells can be edited and sorted in the same way as in spreadsheets (MS Excel, Google Spreadsheets, etc.) in any browser, while by clicking the export button the whole spreadsheet can be exported to an Excel file: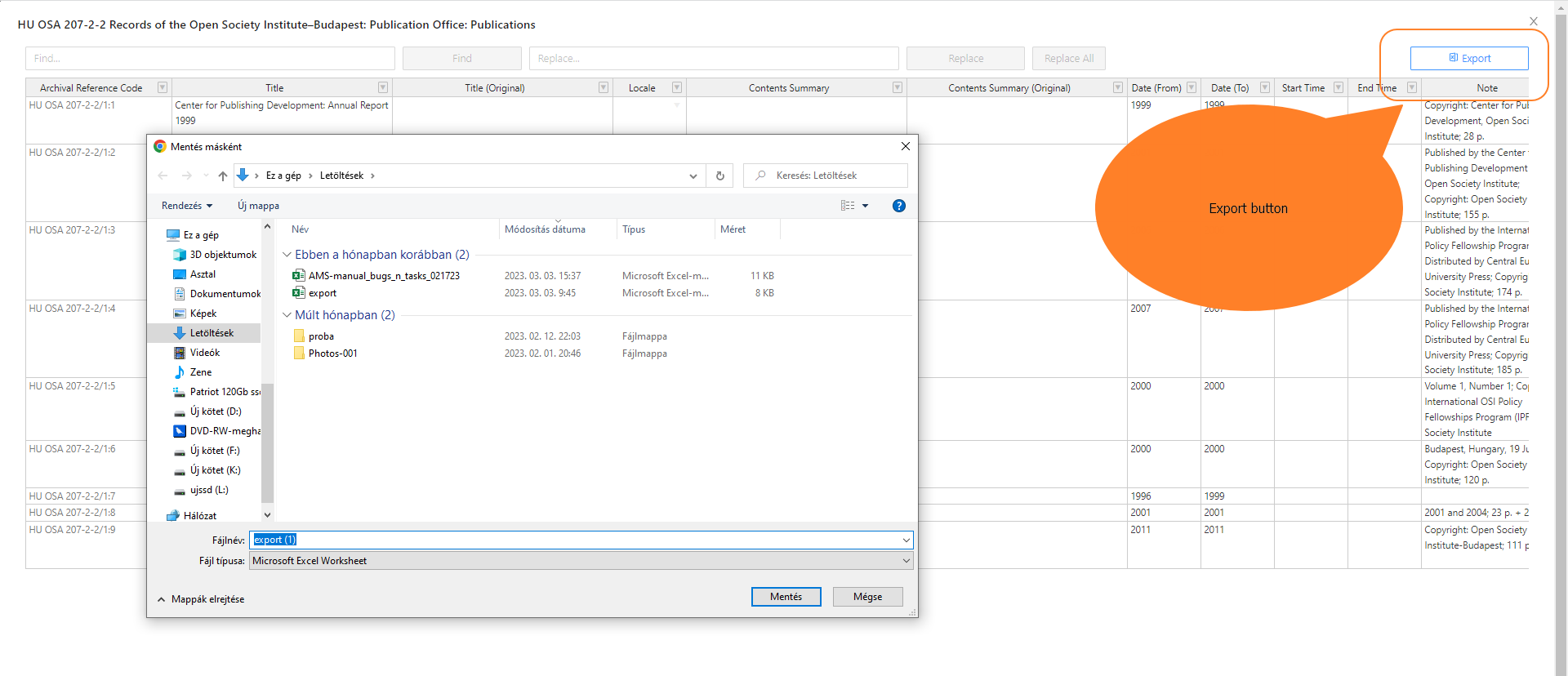 Note: None of the changes in the spreadsheet will affect the "original" database in AMS. These functions were designed to see and sort the content of the cells in a spreadsheet, not to modify them.
---
Written by Leposa Balázs on Friday March 17, 2023 - updated on Friday March 17, 2023