Folders / Items
In this section of the AMS, the archivist can produce item-level or folder-level descriptions. The metadata fields in this section of the AMS are based on the OSA Data Model.
These descriptions will be searchable in the OSA Catalog. They may also be displayed in the OSA Digital Repository.
To fill the metadata fields of Finding Aids, at first, the user has to select the appropriate Series (by selecting Fonds Subfonds and Series in order):

Then click on the Containers button:
Click the Container Fom button to have a new container.

Create New Container after selecting the appropriate Carrier type [Mandatrory] from the drop-down list, and input the Barcode, Legacy ID, and Container Label by clicking the Create button. Barcode, Legacy ID, and Container Label are used in specific cases.
OR use the Action Buttons to add new items to the already existing containers.
Read more on Publishing actions.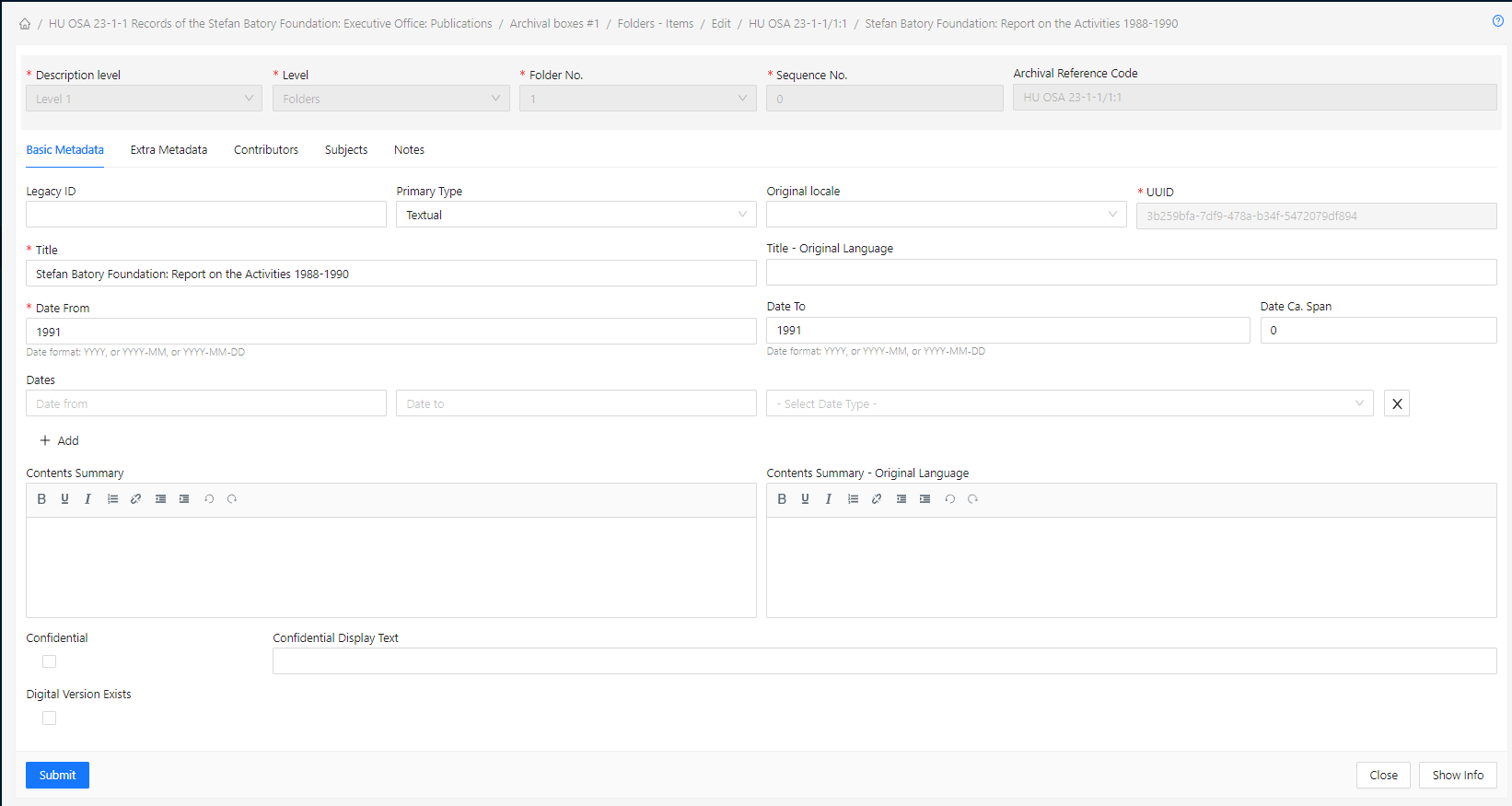 To fill in the metadata click on the following Tabs:
---
Written by Leposa Balázs on Wednesday October 7, 2020 - updated on Friday April 28, 2023